3 Reasons Why You Need A VPN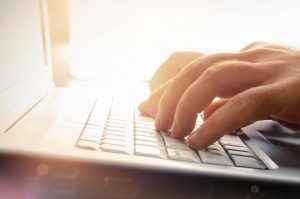 Do you want to be able to surf the web at home without anybody watching? With a virtual private network (VPN), Internet service providers, network administrators and hackers cannot see what you are browsing or monitor your Internet activity. In addition to anonymous browsing and privacy, VPNs also create a secure connection that's protected from security breaches.
Here are some reasons why you need a VPN:
To protect your personal information – In today's digital age, we use the Internet for almost everything – from shopping to connecting with friends to accessing our bank statements. If you're not using a VPN, a hacker can access your information and monitor your activity. As identify theft is a rising issue, using a VPN is a good way to protect yourself. A VPN provides a safe and secure connection and also encrypts your data so your Internet activity remains private.
To access blocked sites – Because a VPN hides your identity, you'll have unrestricted access to your favorite British websites and TV shows, wherever you are. Without a VPN, you'll only be able to access these sites when you're in the UK, so you won't be able to catch up on your favorite British shows or browse your favorite sites on a holiday abroad, even if you're a UK resident or paid site user.
To experience faster downloads – Our UK VPN services provide an Internet browsing speed of 1 GBPS, with unlimited bandwidth, to ensure optimum speed and uninhibited downloads. With our VPN service, you can download your favorite music, movies and shows quickly and with ease.
Switch VPN is the best VPN service provider in the UK and the world. We have advanced technology services located in 32 countries around the world, and we are the world's only service provider that delivers complete reliability, security and lightning fast speed. To reap the benefits of having a VPN at home, contact us today!
---