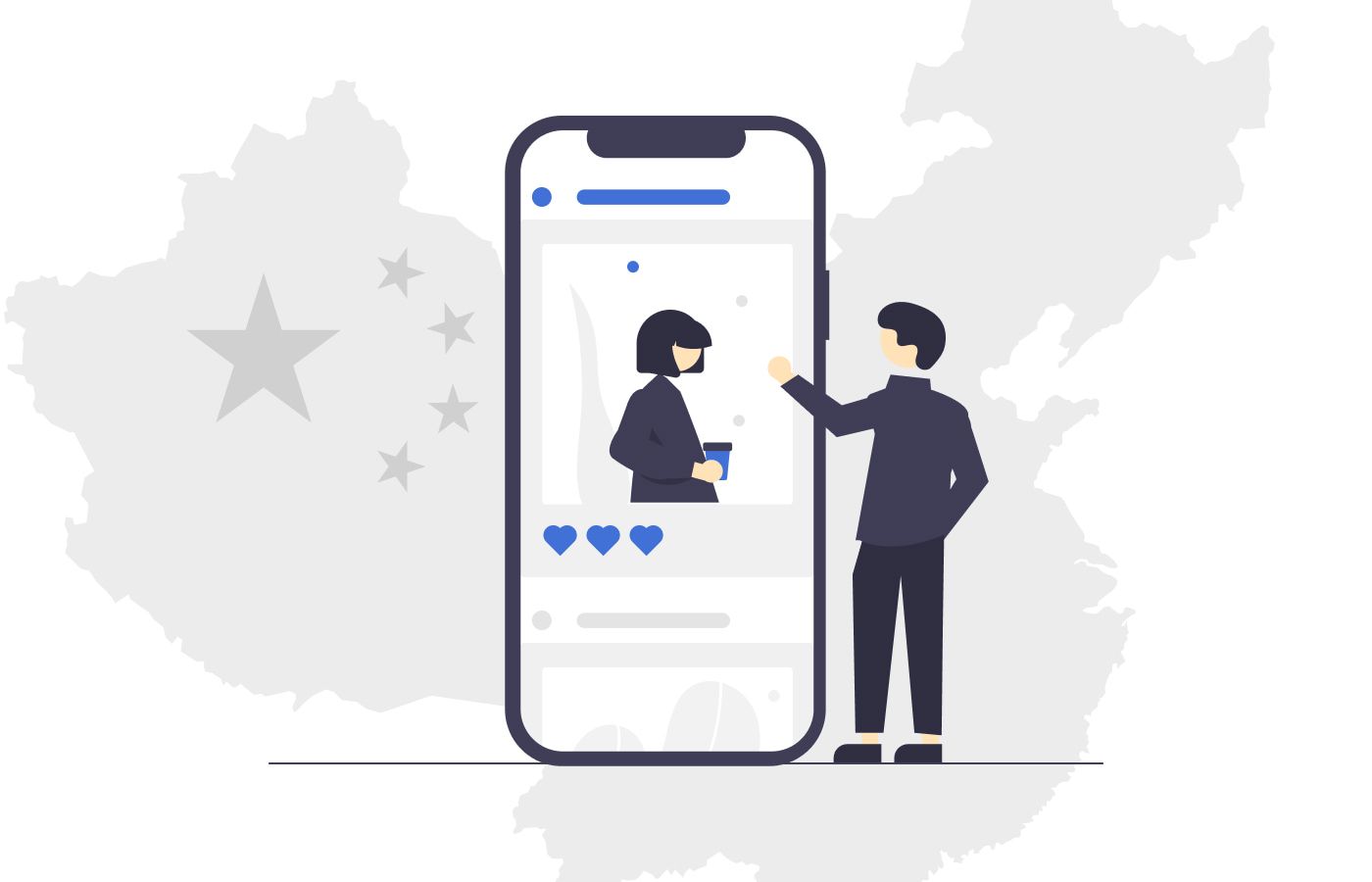 Is Instagram blocked in China?
If you are planning a trip to China, you will quickly realize that many foreign social websites — like Twitter, Facebook, Google, and Instagram  — are blocked from access.
In fact, trying to gain access to the Instagram app while you are in China will only gain you access to an annoying error message.
If Instagram is a part of your daily (or even hourly) routine, it is important to make sure you know how to use Instagram in China or in any location around the world.
Thankfully, there is an easy hack that will help you access your blocked websites and unblock Instagram in China in no time.
Using a VPN (Virtual Private Network), you can bypass the Great Firewall of China and post photos to your Instagram feed even from Mainland China.
The problem is, not all VPNs work the same way, so not all VPN providers will help you gain access to Instagram or the other blocked Internet sites and apps you are dying to reach in China.
If you want to learn how to use Instagram in China without all of the time-consuming trial and error, keep on reading!
Is Instagram Blocked In China?
Unfortunately, yes.
Because the Chinese government tries to control its citizens' and visitors' access to foreign websites, many outside websites are completely censored in China.
More than ten years ago, many of these sites — like Google, Twitter, and Facebook — were first banned after riots that took place in China.
During the Hong Kong protests of 2014, Instagram joined this list of blocked Internet sites and apps.
Why Does China Block Instagram?
If you're wondering why you aren't able to use Instagram in China, you're not the only one!
One of the reasons that Instagram is blocked in China is because the Chinese authorities insist on controlling the media and the influence from the western culture on their society.
The government and authorities in China are so serious about this censorship that any permitted Internet access from within China has to follow a strict set of rules; and the Chinese government will delete or block any and all content that is deemed dangerous or harmful to its values and its citizens by the authorities.
Another reason why Instagram in China is blocked is that it is in direct competition with ethnic Chinese competitors to Instagram.
Encouraging (read: "forcing") its citizens and visitors to use its own versions of social media apps would benefit the Chinese economy.
If you want to know some history behind this block, I'll give you a little context: The Instagram block began in 2014 in response to the Occupy Central protests in Hong Kong.
In these protests, pro-democracy activists shared pics and videos on Instagram with their #OccupyCentral tag.
Since then, the only way around this block is by using an Instagram VPN.
How To Easily Access Instagram In China
Dealing with the Great Firewall of China to unblock Instagram is easier said than done.
Follow these steps to bypass Instagram blocks in China in no time:
1. Connect to the Internet:
First, you will need to establish an Internet connection by using one of these methods:
Connect to a Wireless Network: While it may be hard to find a stable Wifi network if you are in a suburban or rural area in China, in the large Chinese cities, this should be pretty easy.
Using a SIM Card: Many people who travel to other countries use local SIM cards while traveling. All you need to do to make this work is a phone that is unlocked, and buying these tiny cards can be as simple as popping money into a vending machine at the airport when you arrive on foreign soil. Worst comes to worst, you can stop at a store in China, like China Unicom or China Telecom, to buy a SIM.
Roaming: If you are on a trip to China, you may be able to use your home internet network by using international roaming. There will usually be a steep extra cost for this luxury, so only use this option if you are ready to pay the price!
2. Use a reliable VPN provider:
When you use a VPN service on your mobile device, all of your site activity and traffic is encrypted with military-grade encryption, routed through a remote intermediary server in one of your VPN services' remote server locations in a country outside of China.
The first thing to remember when it comes to using a VPN service in China is that you will need to download the VPN app before you arrive in China by following these steps:
Subscribe to a reputable VPN service.
Download and install your VPN app to your mobile devices (from outside of China).
Log into your mobile app.
Connect to a remote server located outside of China.
Access Instagram in China!
To get through all of these steps, it should only take you about 10 minutes.
Many VPNs, like SwitchVPN, offer users a chance to try out their services with no risk.
The SwitchVPN 30-day money-back guarantee lets you use it for 30 days with no risk, so you can try to access Instagram in China with this VPN and cancel it at any time within the first month.
Alternatively, you can also sign up for a 3-day $1 trial and test SwitchVPN with all the features enabled.
3. Log on to Instagram:
After you have accessed the web and have connected to a reputable VPN service, you should be able to access Instagram with no trouble.
If you see that the Instagram app is not working, all you should need to do is disconnect from your VPN server and reconnect to another VPN server.
If you have trouble finding servers that work well at unblocking Instagram in China, you can use SwitchVPN's 24/7 live-chat customer support to find out the best-recommended servers that will unblock Instagram quickly from China.
Other Websites That Are Blocked in China
Unfortunately, Instagram is not the only site that is blocked from access in China. Other blocked websites that users will have trouble reaching while in China are:
Facebook
Flickr
Pinterest
The New York Times
Twitter
Vimeo
YouTube
and many more
Final Thoughts On China's Website Blocks
The Great Firewall of China may sound like something out of a comic book, but it is very real.
If you are used to accessing your Instagram app regularly from your home country, finding out that China blocks Instagram when you are out of your own country can be very distressing.
If you are set on surfing the Internet freely and accessing Instagram in China so you can post all of the great photos from your trip, you can do this by using one of the popular VPNs for China, like SwitchVPN.
SwitchVPN has servers located in Singapore and Hong Kong that will allow Chinese users to connect to a local VPN server to establish the best connection with the best VPN speeds to access Instagram China.
SwitchVPN offers top-notch security and privacy features, like AES 256-bit encryption, a Kill Switch, a strict no-logs policy, and more.
If you are the type of person who likes to test out your VPN apps before committing to a long-term annual plan, it is good to note that SwitchVPN lets you do this with its 30-day money-back guarantee.
You can find the SwitchVPN app on the Google Play Store or the Apple App Store and download it to your device in seconds.
Since you won't be able to find the VPN website in China, remember to download your VPN app outside of China, and establish your VPN connection when you arrive on Chinese soil.
Using SwitchVPN, you can avoid going through Hashtag withdrawal, even if you are in a country where Instagram is blocked.
#InstagramWithdrawalBeGone