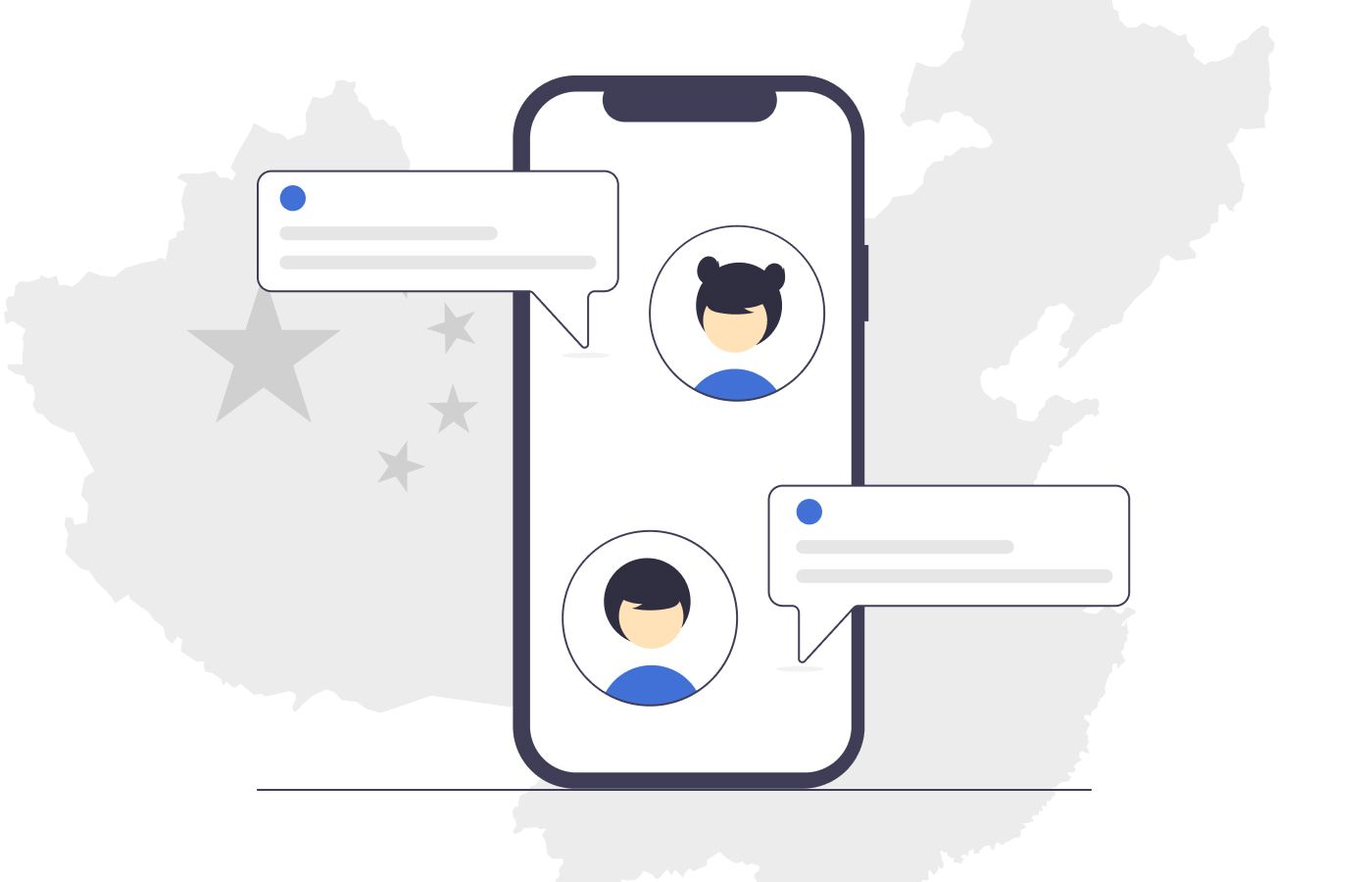 Line is a popular instant communications app that is among the most widely used messaging platforms in Japan.
The free Line app provides easy access to instant messaging and communications, helping users with texting and making video calls, and allowing them to conduct free VoIP conversations or video conferences, whether on a computer or mobile device.
The problem is, while Chinese users also love to use the Line app, it is currently completely blocked in China.
Thankfully, there is a simple way to ensure that Line works in China; All you need to do is use a reputable Virtual Private Network (VPN) service.
With a VPN, you will be able to access Line from China —  or anywhere in the world — in no time.
Does Line App Work In China?
Unfortunately, users who try to access Line app in China will find that, sadly, Line app is blocked.
Because of China's strict Internet censorship practices, thousands of popular sites — like Twitter, Whatsapp, and Line — are restricted from users' access within China.
There are ways, however, to access your restricted website content and connect to your favorite sites and services — including Line — even from within China.
To access Line app in China, the best solution is to use a reputable VPN.
But, the fact is, China also blocks VPN use from citizens and visitors to China. From within China, you will be able to use a Chinese-government-approved VPN only.
Exceptions to this rule are rare, making it hard to find any VPN that can successfully and consistently break through China's iron-clad Firewall.
Thankfully, the best VPN providers, like SwitchVPN, have been able to slip past this Internet censorship and unblock the Line app in China. Keep on reading to find out how.
How To Install And Use Line In China With A VPN Service
If you are looking to install and access Line in China, follow these steps to download a VPN first:
Choose a reputable VPN provider that is proven to work in China, like SwitchVPN.
Download the VPN app and install it on your devices.
Open SwitchVPN and connect to a VPN server in Japan.
Download the Line App.
Access Line App in China using your VPN!
Why Does China Block Line App?
Because of the strict regulations that China puts on Internet activity within its borders, users are not able to access Line in China.
This is probably not too surprising to hear since many foreign social media apps and Internet sites are blocked in China - like Instagram, Facebook, Twitter, and Snapchat.
This Chinese block is ironic since, despite Chinese censorship, Line is not only among the most popular social media sites in Japan but is also ranked as one of the most popular social media websites in China.
One of the reasons why the government in China works so hard to block outside sites is to try to prevent ideas and influences from the outside culture from tainting their own society.
Another reason is that, by blocking foreign sites, China's leadership can try to direct more traffic to its own native sites; In this case, China's closest competitor to Japan's Line would be its own WeChat (Weixin).
How To Access Line With SwitchVPN
The most reliable way to break through the Great Firewall of China and access Line App is by using a reputable VPN service, like SwitchVPN.
Using a VPN that has been proven to work in China, you can connect to a VPN server in nearby Japan, where Line App is freely accessible.
When you connect to this Japanese server, your real IP address and location in China are concealed from your ISP and from local authorities, and only your Japanese location and IP address are visible.
A reputable VPN, like SwitchVPN, encrypts your traffic so that your Internet activity is hidden and you are able to access Line, as well as other website content and apps, freely on the Internet.
SwitchVPN lets users get around the Great Firewall to access the Internet anonymously and without restrictions.
Using this VPN, you can unblock the Line app using your macOS, Windows, iOS, or Android devices; and you can connect up to 3 devices at once to a SwitchVPN premium plan, or opt for a family plan that allows up to 6 connections.
Price-wise, a premium plan costs only $3.99/month for an annual plan, and a family plan costs only $5.99/month annually.
With both SwitchVPN plan options and $1 trial, users also get a 30-day money-back guarantee and are able to access live-chat services/support 24/7.
Other features that are important in searching for the best VPN options to unblock Line in China are AES 256-bit military-grade encryption, a strict no-logging policy, DNS leak protection, and a Kill Switch that will kill your traffic in the event that your secure Internet connection cuts out unexpectedly, ensuring that your personal information and website activity is not revealed inadvertently.
SwitchVPN has all of these Internet protections and will help you access your website content securely and privately from China, or anywhere in the world.
FAQs
What websites are blocked in China?
The Great Firewall of China is responsible for blocking many popular websites and VPN services from use within China. Here are some of the sites and apps that are blocked:
Facebook
Google services (Google Maps, Google Docs, Google Hangouts, Gmail etc.)
Hulu
New York Times
Telegram
Twitter
Wikipedia
Yahoo
YouTube
and many more sites
Using a reputable VPN service, you will be able to reach there otherwise sites and apps from within China.
You Can Use VPN Services To Access Line App In China
Although popular websites and apps - like Twitter, Whatsapp, YouTube, and Facebook, and Line App -  may be restricted by the Chinese government, it is pretty easy to get around these blocks by using a tried and tested VPN service, like SwitchVPN.
Using a VPN, your Chinese IP address and actual location are masked and your activity is sent through an encrypted tunnel, allowing it to slip under the radar of China's strict Internet censorship.
Since there are plenty of VPNs that are unsuccessful at getting past China's Firewall, it is important to make sure you are using one that has been tested and proven effective for use in China.
SwitchVPN is one of the best VPN services to access Line and get around the Great Firewall of Chinese Internet censorship.
It is important to remember that, because most VPNs and VPN websites are blocked in China, you will need to download your VPN services before you arrive in China.
If you want to try out SwitchVPN with a 30-day money-back guarantee or with a $1 trial, click on any of the links in this article to get the best VPN deal today, and access Line in no time!