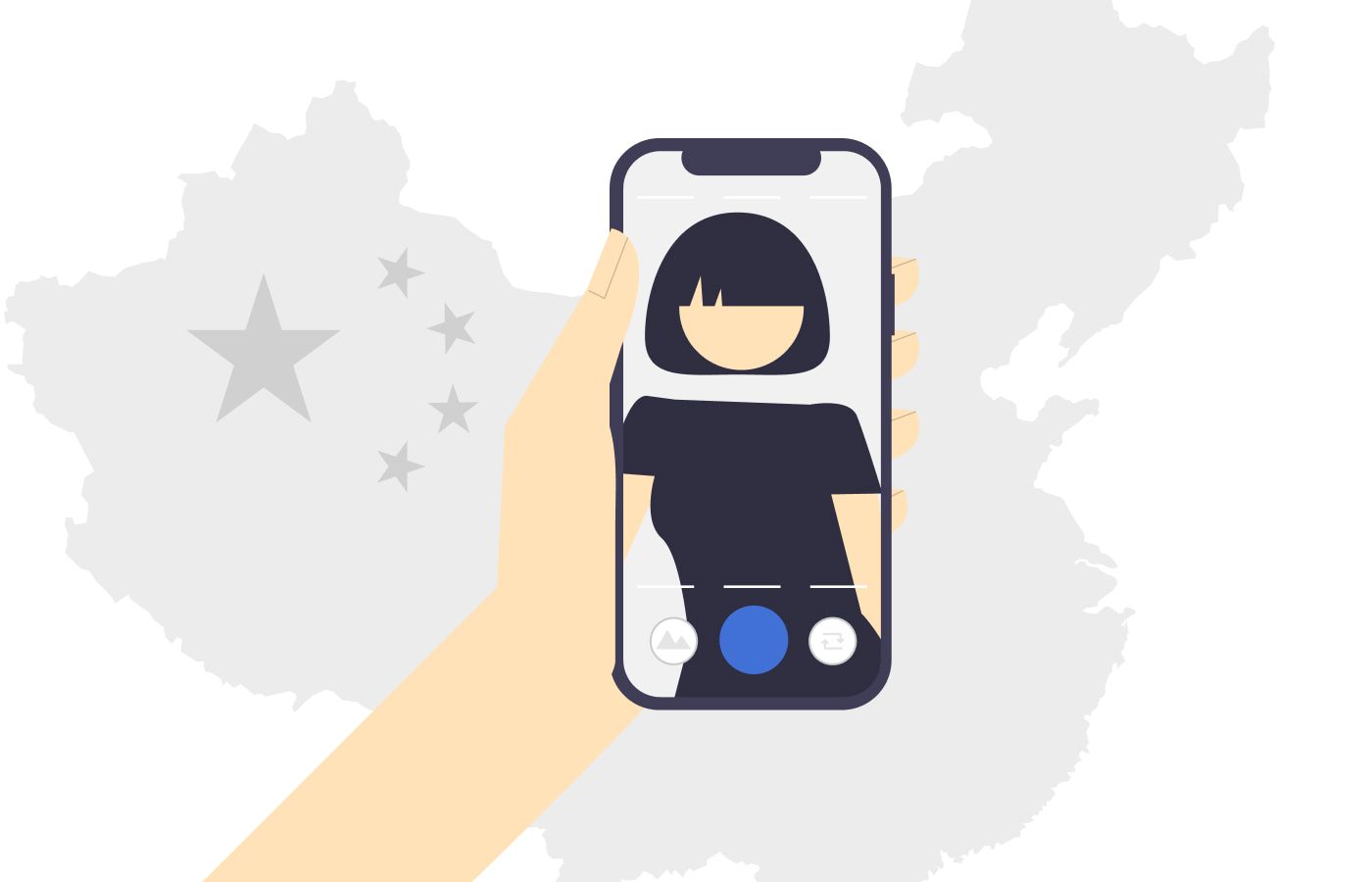 Snapchat is an addictive social media app that allows users to exchange videos and pictures with an audience of viewers who want a glimpse into each others' lives.
Unfortunately, if you are planning a trip to China, you will find that they are unable to use Snapchat in China, which may be a huge letdown if it has become a part of your daily routine.
So, why is Snapchat banned in China?
As you may have already heard, the Chinese government is one of the strictest in the world in terms of censorship, blocking many social media sites — and even Google services like Gmail — from Chinese users.
Thankfully, accessing Snapchat in China is difficult, but not impossible. In order to use Snapchat in China, all you need to do is first connect to a reputable VPN app.
Using a Virtual Private Network (VPN), you will be able to unblock Snapchat — as well as your blocked Google services — from China in no time.
Using one of the best VPN services, your actual location and IP address are hidden and replaced with an IP address that corresponds to your VPN server location.
On top of this, reputable VPN services send your online traffic through an encrypted tunnel so that your traffic is indecipherable by your ISP, hackers, or the Chinese authorities, so you cannot be punished if you do not follow Chinese laws.
The best VPN providers offer servers in many locations around the world, so you can bypass geo-restrictions and access blocked content even from within a heavily regulated country.
If you want to learn more about how to use Snapchat in China using a VPN, keep on reading!
What is Snapchat?
Snapchat is a popular social media image-sending app that lets you chat, message, and send pictures to your friends, and family online.
Using Snapchat, users can see their friends' stories and exchange pictures and videos with viewers that will disappear shortly after they are displayed; and you can even explore hand-crafted stories that were designed specifically for your eyes.
Because of Chinese restrictions, the only way you can use the Snapchat services from within Chinese borders is by using a VPN.
What You Will Need To Connect To Snapchat In China
If you want to access Snapchat while on Chinese soil, all you need are these two things:
1.  A VPN app to lift censorship restrictions:
In 2022, the very best way to unblock Snapchat is by using a (VPN).
2.  A connection to the Internet:
To be able to access Snapchat from within China, a stable Internet connection is a must.
The problem is, connecting to the Internet in China is not as easy as it is in most other parts of the world.
There are a few simple ways to access the Internet in China.
First, you can use a SIM card through a Chinese telephone company like China Telecom or China Mobile. You will be able to get one of these in no time just by going to one of these stores and showing them your identifying document, like your passport.
Next, you can connect to a Wi-Fi network, which is simple to do in public places in bigger Chinese cities. This is trickier if you are traveling to a more remote area in China.
The third option for connecting to the Internet in China is by roaming. This is a last-ditch effort, though, because it can run up some very steep bills.
VPNs And Why You Need Them In China
A Virtual Private Network (VPN) is a necessary tool that helps you lift censorship restrictions and access services from within China.
Using a VPN service in China, you will be able to access the open Internet that is typically restricted by the Chinese government.
Many websites and platforms that are deemed contrary to Chinese culture are blocked by China's Great Firewall.
Foreign social media websites, like Facebook, Twitter, Snapchat, and many more sites, are restricted from within Chinese borders.
Chinese Internet restrictions are very strict and can come with heavy consequences if they are broken.
Reputable VPNs hide your real IP address and replace it with an IP address that corresponds to a VPN server in a location you choose.
Your Internet traffic is sent through an encrypted tunnel, protecting you from hackers, spies, or the Chinese authorities.
If you want to access your social media websites; use blocked streaming sites, like Amazon Prime Video and BBC iPlayer; and ensure your online privacy from mainland China, a reliable VPN provider is the way to go.
Why You Should Use SwitchVPN To Unblock Snapchat In China
SwitchVPN is a great VPN service to use if you are trying to access Snapchat in China.
SwitchVPN is a reliable VPN that has proven effective at getting through China's Great Firewall.
SwitchVPN has a strict no-logs policy, military-grade encryption, and a Kill Switch to cut the Internet connection in case your secure VPN connection cuts out so that your unencrypted Internet activity is never leaked.
A single SwitchVPN account lets you secure as many as 6 devices simultaneously - including your Android device, iOS mobile device, Windows, or macOS platform.
You can choose from SwitchVPN's more than 250 servers to access foreign websites in over 33 countries around the globe, including the USA.
SwitchVPN has super-fast connectivity, and local servers close to China.
It is very important to have local servers if you are trying to use a VPN service from within China because the closer your servers are to China, the faster your connection will be.
SwitchVPN has a server located in Hong Kong that will give you a local secure connection from within China to break through the Great Firewall.
If you want to try out SwitchVPN with no strings attached, you can do this with the SwitchVPN 30-day money-back guarantee.
How To Unblock Snapchat In China With SwitchVPN
While it may seem like an impossible feat to unblock Snapchat in China, it is actually fairly simple if you use a reliable VPN.
A VPN service provides a secure and encrypted network that keeps Internet users' online activity and identity anonymous online.
To use a VPN provider for accessing Snapchat in China, follow these steps:
Subscribe to a reputable VPN service, like SwitchVPN.
Download and install your VPN provider apps on your Mac, Windows, iOS, or Android devices before you travel to China.
Connect to one of the VPN servers in the US or other countries. The closer the server to your actual location, the faster your speeds.
Open Snapchat and use it freely!
Test out SwitchVPN with a 30-day money-back guarantee.
Preparations Before Going To China
If you want to access Snapchat in China, follow these three steps before going to China in order to bypass Chinese restrictions:
1. Subscribe to your VPN from outside China:
Because of China's Internet censorship, the Chinese government has blocked many websites, including VPN sites, making it impossible to get a non-approved VPN from within China.
The way to use a VPN in China is to get a VPN subscription from outside of China.
2. Download your VPN outside of China:
Again, because of Internet censorship in China, VPNs will not even be searchable on the Google Play Store or App Store, so you won't be able to download these apps to your devices in China.
If you want to use a Virtual Private Network to access Snapchat in China, download it to your device before arriving in China.
3. Use your VPN's customer support:
The best VPNs on the market have great, readily available customer support that will be able to help direct you on how to use Snapchat in China and which configuration is best for connecting from within Chinese territory.
It is also important to find out how to reach out to customer support from within China if any questions arise while you are there.
Snapchat Alternatives
Unfortunately, many of the popular social media apps, like Facebook, Instagram, and Snapchat, are blocked in China, along with messaging apps like Telegram and Whatsapp.
China does have a few alternatives to your social media platforms that may suffice if you are looking for alternatives, such as WeChat, Feifei, and Renren.
FAQs
Does Snapchat work in China?
Without first connecting to one of the reputable VPN apps, like SwitchVPN, you will not be able to access Snapchat in Chinese territory.
You can get access to blocked apps, like Snapchat, by using a VPN that will encrypt your traffic and hide your IP address, giving you access to your blocked content through one of your VPN servers.
How can I access Snapchat in China?
If you are trying to access Snapchat in China, your best bet is to use a reputable VPN service, like SwitchVPN.
Is there any alternative to Snapchat that's not banned in China?
If you are looking for an alternative Chinese version of Snapchat, there is a Chinese app that is similar to the Whatsapp app — WeChat.
To use the Snapchat app within China, simply connect to a vetted VPN.
Conclusion
The best VPN to use from within China is SwitchVPN. SwitchVPN will help you unblock any blocked apps, help reduce spam, and help keep your Internet use private and secure.
If you want to try SwitchVPN, you can test it out with its 30-day money-back guarantee today!